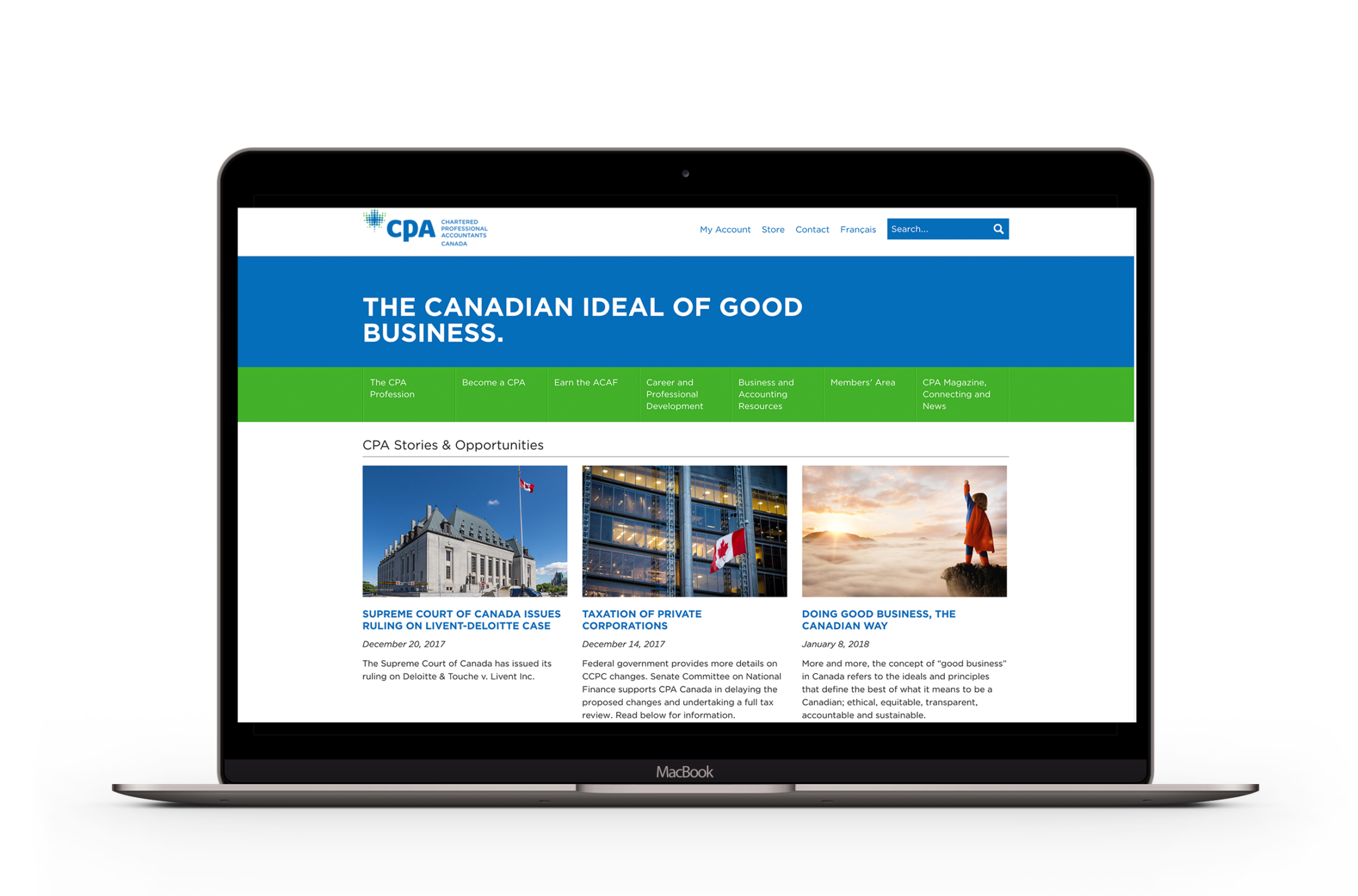 the
story
Charted Professional Accountants of Canada (CPA Canada) is the national organization established to support a unified Canadian accounting profession. They represent highly qualified professionals who demonstrate an ongoing commitment to providing the highest standards of accounting, ethics and best business practices.
the
role
• An integral role for the Marketing, Communications and Public Affairs Department supporting image and project management, as well as quality assurance.
• Independently managed the selection, tracking, and delivery of imagery throughout the 200+ employee organization.
• Co-ordinated the day-to-day project operations of the team, as well as reviewing all projects for brand and design consistency, and assisting in the content creation, copy editing, proofing and suggesting project improvements.
the
brief
An example is a story that I handled at the beginning of my role at CPA Canada. Our team was responsible for creating the downloadable electronic copy of the story "Income inequality in Canada: The urban gap".
the
outcome
I was the project manager responsible for this project which means I had to track, deliver and coordinate the project to the client from the editor, graphic design artists and web content team. My other duties for this project were to follow CPA Canada's brand guidelines, proof the content, and select the feature image of the story.
key services
• Maintaining Brand Guidelines
• Quality Assurance
• Adobe Photoshop
• Project Management
• Copy, Editing & Proofing