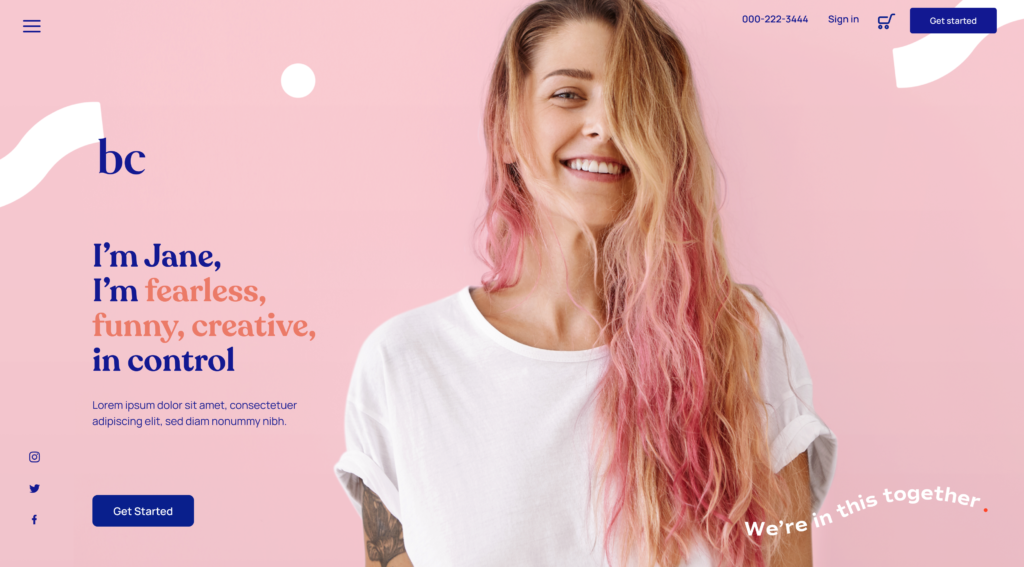 The Story
Birthcontrol.com is a healthcare services company and Telehealth platform designed to put women in control of their own health. They have the ability to browse products, complete an online questionnaire, upload insurance details, and go through to the Rx screening. To get a prescribed medication they can upload their previously obtained Rx or schedule a virtual visit (Telehealth) with a licensed medical practitioner to get one. Then they can select their shipping options and other payment information in order to get their prescription right at their door! We are currently developing the e-commerce portion and we plan on launching in Summer 2020 but visit the site to read all the blogs!

The Role
• Owning the design of the patient telehealth experience and tactical development of the Birthcontrol.com platform across desktop and mobile apps. Duties include managing the product development process with a team of engineers and designers to ship high-quality experiences to patients, clinicians, and pharmacists. 
• Leading the product team, we market researched and documented findings to showcase to business stakeholders what our competitors are doing. Which then transcended into low fidelity wireframes being tested by participants which helped us mock-up some high fidelity prototypes and the process continues!
• Iterated on prototypes built-in Figma by leading product retrospectives with product designers to find a more innovative solution to showcase shopping for pharmaceuticals with multiple categories of healthcare for females. 
• Looking at TruePill's API documentation (a company that provides a pharmacy API and fulfillment of medications to 50 states from their own facilities and works directly with D2C consumer brands, digital health companies, and other healthcare organizations, enabling clients to power and scale online telehealth experience) and gather the required fields that we need to send to TruePill to receive a successful response. With this and the product requirement docs, I sent them to the developers to build out the architecture of the site.  
• Working with the marketing team to build out SEO requirements, analytics, branding, and content for social media.  
The Outcome (so far)
Here is a video of a high fidelity prototype of what our vision for the product is to be. To get to this stage it started off with market research, user research with our targeted users,  user stories, low fidelity wireframes, testing out those wireframes, a/b tests, iterating and repeating this step. Then we started into doing more high fidelity prototypes as you see here. We have been testing with users and have been also getting feedback from pharmacists. 
Lessons Learned (so far)
• As the voice of the customer I always fight for what is best for them. And this was exemplified during an initial meeting regarding requirements from key stakeholders. The business's stance was that they wanted to collect the customer's payment before the customer had even seen a doctor or provided their health questionnaire. To prove out my hypothesis that users won't invest in a company that is already asking for their money upfront, I gathered 10 user participants in our targeted demographic and showed them three competitors that each followed different flows:
1. No health survey, no appointment and pay upfront
2. Gets a health survey, survey reviewed by a practitioner and don't pay until they offer you the product
3. Get a health survey, no appointment, and pay upfront
The results were that the users enjoyed competitor number 2 more however they mentioned in their feedback that they would understand why from a business standpoint it is good to collect some form of payment. 
What I presented to the business stakeholders was that we should collect a health survey from the user because we want to make them feel that we are invested in them and have them upload their insurance and drivers licensed, followed by the checkout process. Upon successful checkout, they are then given the chance to book a time with the practitioner. 
From this experience, I learned to go with my intuition and prove out to stakeholders with data from real users. 
Key Services
• Product Management
• Continuous Design Iteration and Feedback 
• User Research & Market Analysis
• E-commerce Development 
• API and Product Documentation